A Change of Heart and Attitude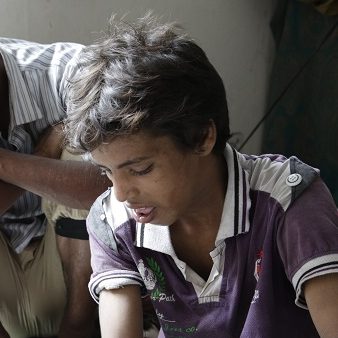 I was one of those fortunate ones who recently got an opportunity to visit a project site and become familiar with the real work we do at the grassroots level. A brief background about me: I am from the non-program team of Alliance India, and I have been involved with the development sector for more than a decade but never had the chance to see it for myself the community-level work for which we all work day and night.
The project site was at Sundernagri in North-Eastern part of Delhi where Hridaya project of Alliance India is running an intervention for the female sex partners of people who inject drugs and female injecting drug users. The site also had a Targeted Intervention project for people who inject drugs under Delhi SACS and an Opioid Substitution Therapy (OST) centre run by AIIMS in the same premises. I came across a very different world far removed from our day to day life where even if we come across the same people, due to ignorance, lack of time or willingness, we would not know the exact reason for their condition.
Today in our country many young people are hooked to drugs abuse. We can say they have chosen their own ways. But that's not entirely true, as most of them get into drug use due to peer influence, their mental state, inability to say 'no' or mere ignorance. For instance, I remember my previous confrontation with one such person who was damaging roadside sewer to get some iron which he planned to sell so he could afford drugs. I had tried to stop him but I failed to stop him because of his casual attitude, he was least bothered of his actions. At that time, I wasn't as much aware of the challenges and issues faced by the people who use drugs. Thankfully, now I am much more aware and I know he was not doing it; it was the condition that was driving him to such destructive action.
In this visit, I met one of the clients who was injecting drugs since the age of twelve. For the last one year, he has been taking OST medicine from the centre and also injecting drug. When I asked him whether he is scared of dying due to overdose of drugs, I could relate to his response as it was the same casual response which I had heard earlier from the man who was damaging roadside sewer. I realized that we can't judge people by their age, social status or appearance. I learnt that they are like babies who are not able to take action even when they are affected by an illness and hence refuse to realize or seek support.
I can understand how difficult it is for our field colleagues to identify such people and convince them to take all precautions, medication and services which will help them overcome their current problems. There are several programs and schemes to look into such issues but those are not sufficient. Alliance India is constantly trying to supplement and complement the efforts of the government wherever required. However, I find the real heroes are our field staff who put their lives in danger and convince people and their families to overcome the problem of drug use.
~ This blog was authored by Pankaj Sharma, Administrative officer