From Opioid Dependent to being Atmanirbhar (Self- Reliant) – An Inspiring Story Of Women Who Use Drugs in Kapurthala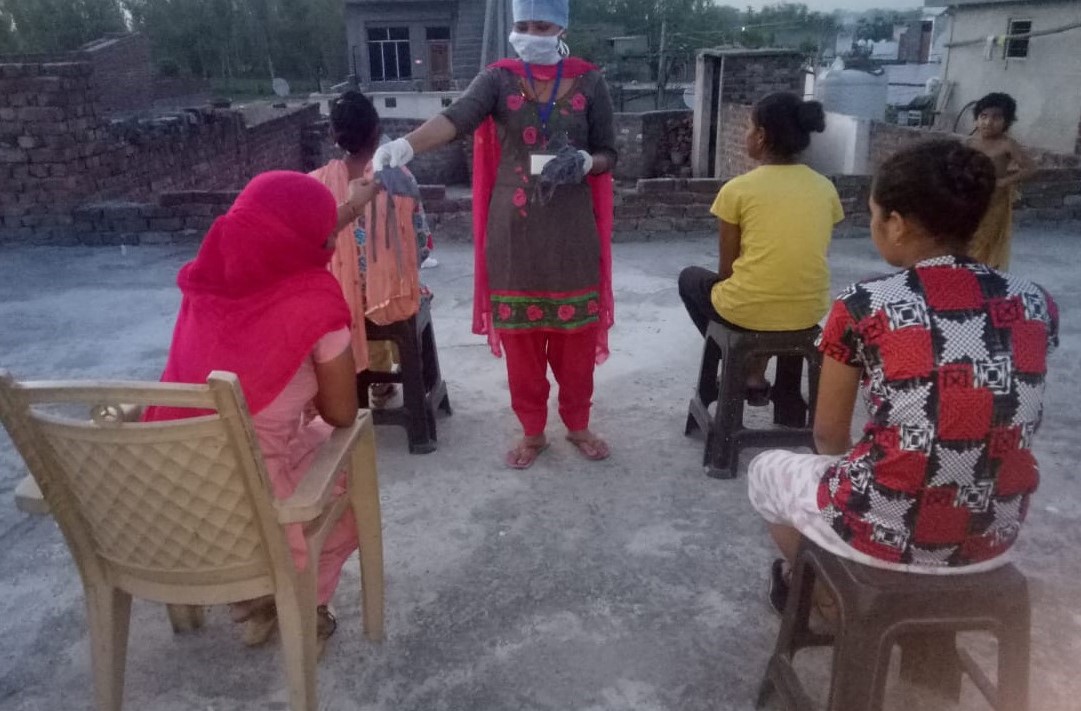 Ameena (name changed) is a 34 year old woman who is the sole earning member of her family. She has three young children and works as a daily wage worker in the agricultural sector with income depending on the agricultural seasonal needs. She has no other form of constant income. She is also a drug user, which besides increasing her vulnerabilities to health issues and social stigma, adds to the financial burden to sustain drug use.
Ameena hails from Kapurthala and was introduced to the women-centric harm reduction programme being implemented by Alliance India co-located at Kapurthala's District Hospital. As part of this programme, for the past11 months, she has been accessing the Opioid Substitution Therapy (OST). The programme is being implemented in partnership with Punjab Government – Ministry of Health and Family Welfare, to address the specific needs of women who use drugs.
Through this programme, women who use drugs are able to access services ranging from OST (Opioid substitution therapy), NSP (Needle and Syringe Programme) to testing and treatment of HIV, TB and Hepatitis C to de-addiction and rehabilitation services towards mainstreaming into the society.
Ameena was linked with the OST programme has since been able to access the vocational training facility (i.e tailoring and stitching class) which is available free of cost and provided by the project team at the centre. As a result of the training received, she was able to start a small business by opening her own boutique. The Harm Reduction programme of Alliance Indianot only addresses the health-related needs specific to women; but also supports economic empowerment wherein women who use drugs like Ameena can take care of her family through the constant income generated via the boutique.
Even though the entire country was under lockdown due to COVID-19, the women-centric harm reduction centre was open and ensuring access to life-saving drugs and health services for people who use drugs. Ameena was able to access her OST medication at this very crucial time and noticed that majority of the beneficiaries accessing the services were not wearing masks as mandated by the government and were not able to even afford the same. She immediately came up with the idea of using her skills to make cloth masks on her own. Upon learning about this, Dr. Sandeep Bhola (Consultant Psychiatrist and Incharge De-addiction centre) procured good quality clothes (as raw material) in his individual capacity. Ameena felt very proud and happy when she was able to stitch 86 reusable cloth masks within in a week. All masks have been distributed to hospital staff and beneficiaries of the center.
The Harm Reduction programme of Alliance India is not only catering to the health and social needs but also supporting economic empowerment contributing to the holistic healing process of the drug user community.