Mimmalini chala miss avutunnanu (I miss you a lot)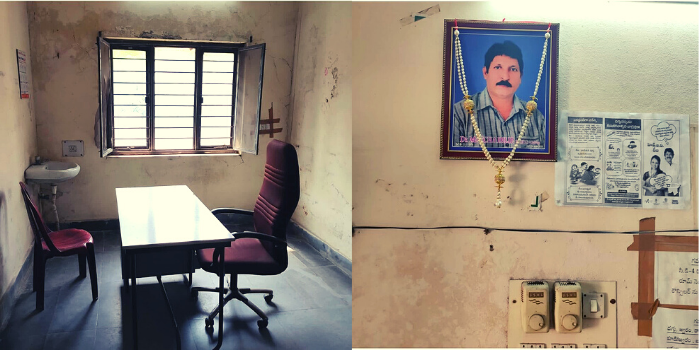 The doctor-patient relationship drenched in warmth and a personal touch might sound impossible in today's times, but for Dr Macha Dileep this bond was particularly strong because he had known his patients for years and supported them through their most vulnerable moments as they grappled to live with HIV, a disease that is often looked upon as deadly and highly stigmatized.
Posted as a senior medical officer at the Old Government General Hospital, Vijayawada, Dr Dileep was committed to providing health care services to his patients registered at the Antiretroviral Therapy Centre (ARTC) even after the onset of coronavirus outbreak in India. Despite the nationwide lockdown and the high chance of getting infected by COVID-19; nothing stopped him from showing up at his desk every day. He was more concerned about his HIV patients who were on life-long treatment and needed his assurance and support in midst of the uncertainty and fear of the pandemic. Of the 7000 People living with HIV registered at this ARTC, 5000 people directly consulted him. He had never failed them during the eight years of his service at the ARTC, he didn't want to fail them now. Before the lockdown, he used to meet 100 to 150 patients a day, during lockdown he was still meeting with 60-100 patients a day.
On 18 June 2020, Dr Dileep experienced breathing problems. He was rushed to the emergency room for urgent medical attention where he was being stabilized while being tested for COVID-19. However, the Coronavirus had already affected his lung and kidneys. On the next day, he passed away due to lung collapse. His test results that came after his death indicated that he was COVID 19 positive. Because of the Coronavirus infection, his mortal remains were not handed over to the family and he was cremated by the hospital staff. Dr. Dileep, aged 49, never married, went silently and alone from this world leaving many of his patients, colleagues and family members heartbroken.
Dr Dileep will be greatly missed for his warmth and kindness. Our Care and Support Centre (CSC) in Vijayawada under will miss his guidance and support. Alliance India hails the commitment and selflessness of Dr Dileep and so many frontline health workers who lost their lives fighting to keep people living with HIV safe.
The data-entry operator at the ART Centre, tearing up as she told us about him, said: Mimmalini chala miss avutunnanu (I miss you a lot).
Alliance India's Vihaan Care and Support programme works very closely with the National AIDS Control Organisation and its state chapters to strengthen the HIV response in India.