Support. Don't Punish
Since 2013 Alliance India has observed and commemorated Support. Don't Punish (SDP) – Global Day of Action – A global advocacy campaign calling for drug policies based on health and human rights on 26th June, the International Day Against Drug Abuse and Illicit Trafficking. Historically, this date has been used by the governments to showcase their drug control "achievements". The campaign's Global Day of Action seeks to reclaim and shift for that day's narrative.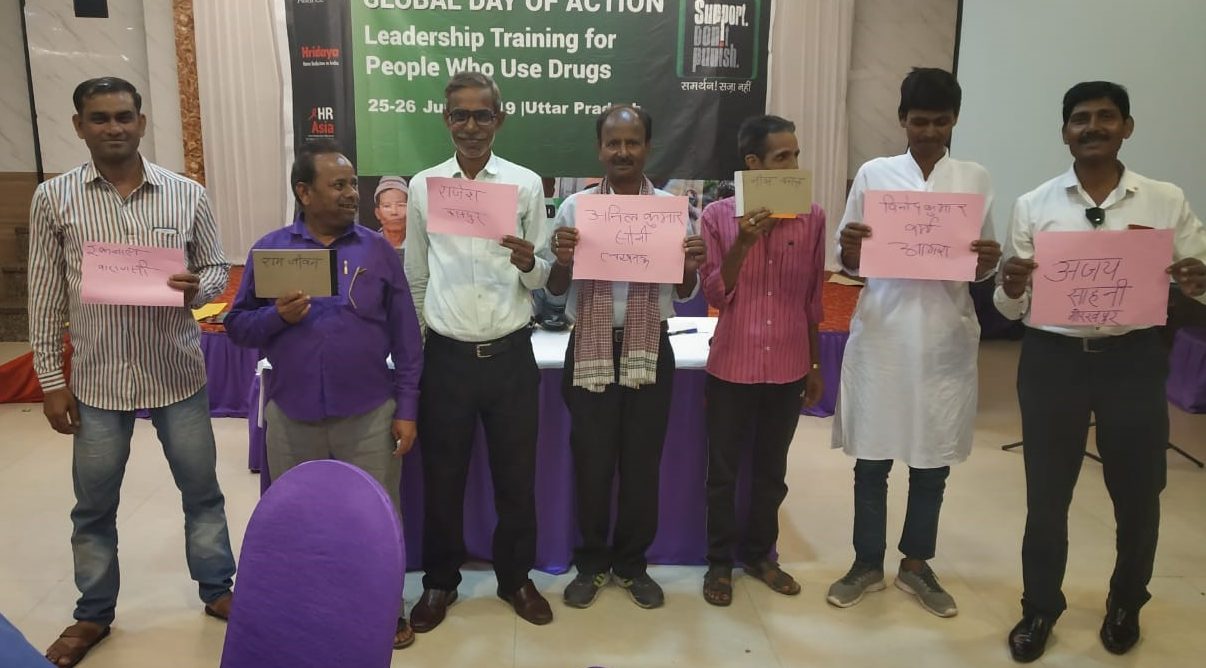 To advance the engagement and review India's progress on commitments towards UN General Assembly Special Session on the World Drug Problem of 2016, HRAsia project organized a stakeholder dialogue on June 25, 2018, attended by experts and dignitaries from Police, different line Ministries, NACO, community leaders, WHO and UNAIDS. The dialogue also marked solidarity with 2018 Support. Don't Punish Global Day of Action.
A briefing paper was presented by expert, on follow up to the special session of the UNGASS on World Drug Problem – "Where We Are?"
The SDP event's overall objective is to ensure access to essential HIV and harm reduction services and achieving 90:90:90 goals related to people who inject/use drugs.